Downloads basket
Collect all your files for download in one place
The CLASP Team
Project Board
CLASP is overseen by a Project Board and an Advisory Body made up of local authority and other public sector representatives from across the NW of England.  This includes representatives from the 5 sub-regions of Cheshire, Cumbria, Lancashire, Manchester & Merseyside, plus officers from the Environment Agency and Fire & Rescue Service.  
Host Authority

Liverpool City Council are the accountable body for CLASP, on behalf of all North West authorities, and Jan Rowley, Director of Housing and Neighbourhoods chairs the Advisory Body.
Collaborative Funder
For 2013-15 the Environment Agency (host of the NW Climate Change Partnership) is providing significant funding support to CLASP via a collaborative agreement with Liverpool City Council.
Delivery
CLASP is managed and delivered by AILSA  Programme Support Services (www.ailsa.org).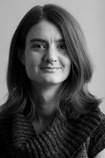 Ailsa Gibson has been developing and delivering CLASP since its inception in 2008.  She oversees the programme direction, strategy, funding and communications.
Ailsa is seeking future partnerships and opportunities for CLASP including project and service delivery for other UK and EU partners. 
She is happy to answer any enquiries about CLASP and you can contact her via ailsa@claspinfo.org, 01524 824325
Krista Patrick joined CLASP in 2010/11 to manage the Climate Change Skills Funding and has stayed on to oversee new Membership & Leader Development work and Planning Support.  
Please contact Krista to find out more about CLASP's support for planners, leaders and councillors via:    krista@claspinfo.org or 07880685221